Socket Roll is very versatile so it can be used anywhere. We have seen it used in boats, RV's, at the track, out in nature with 4×4's and of course with mechanics, enthusiasts and the regular Joe /Jane alike as part of their portable tool kit.
It's a plastic strip to aid in protection for the sockets and doubles as the backing for the wrench slots. Additionally it helps with form for the fabric itself.
Because we use high quality woven elastic it holds the tensile strength much longer, so stretching is not an issue.
Good question! We recommend a "break in" time of about 2-3 weeks with the tools installed before the elastic settles in its shape. Remember, this is high quality elastic, not the cheap-o stuff.
Additionally, check out this VIDEO on how we recommend the initial setup.
Because of the specialized material Socket Roll is made with, it will not absorb oil/water as quickly as normal fabric (cotton, denim, etc.). Just don't soak it in anything and you should be good to go.
We don't recommend washing and if it gets dirty it just means it's getting used and that's a good thing.
The following warranty terms are for purchases made via the Socket Roll website (socketroll.com), in person if we happen to meet somewhere or if you are at an event at the Official Socket Roll booth. Purchases outside of the site or at one of our retailers are subject to their terms and conditions and we recommend you review with your chosen retailer before making any purchases.
Socket Roll comes with a 90 day manufactures defect guarantee and our return process is simple, just send us a picture of the product and the defect via our contact page, HERE and as long as Socket Roll is not abused or in pieces, we are happy to exchange or refund the full purchase price. Any exchanges would be subject to an additional flat rate shipping fee which would be noted during the transaction.
If for whatever reason you are unhappy with your purchase and Socket Roll remains unused and in original packaging please send it back and we will issue a refund of the purchase price, no question asked.
Yes! We currently offer Laser Blue and Raven Black, but our retailers may end up requesting a color at which time there would be a limited run. If you want a specific color we encourage you to call your local retailer, found HERE, and request with the manager.
SDVOSB stands for "Service Disabled Veteran Owned Small Business" and the creator of Socket Roll served in the US Navy. We appreciate our active/veteran service members and offer a 10% discount to them HERE.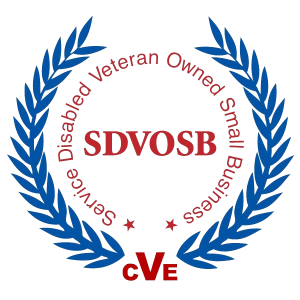 Simply put, we see a lot of people at junk yards, tracks and events with their sockets in a bag or box and a complete mess. They are always digging through and looking for a socket. We saw a problem and wanted to offer a solution… Socket Roll is it.